02/05/2017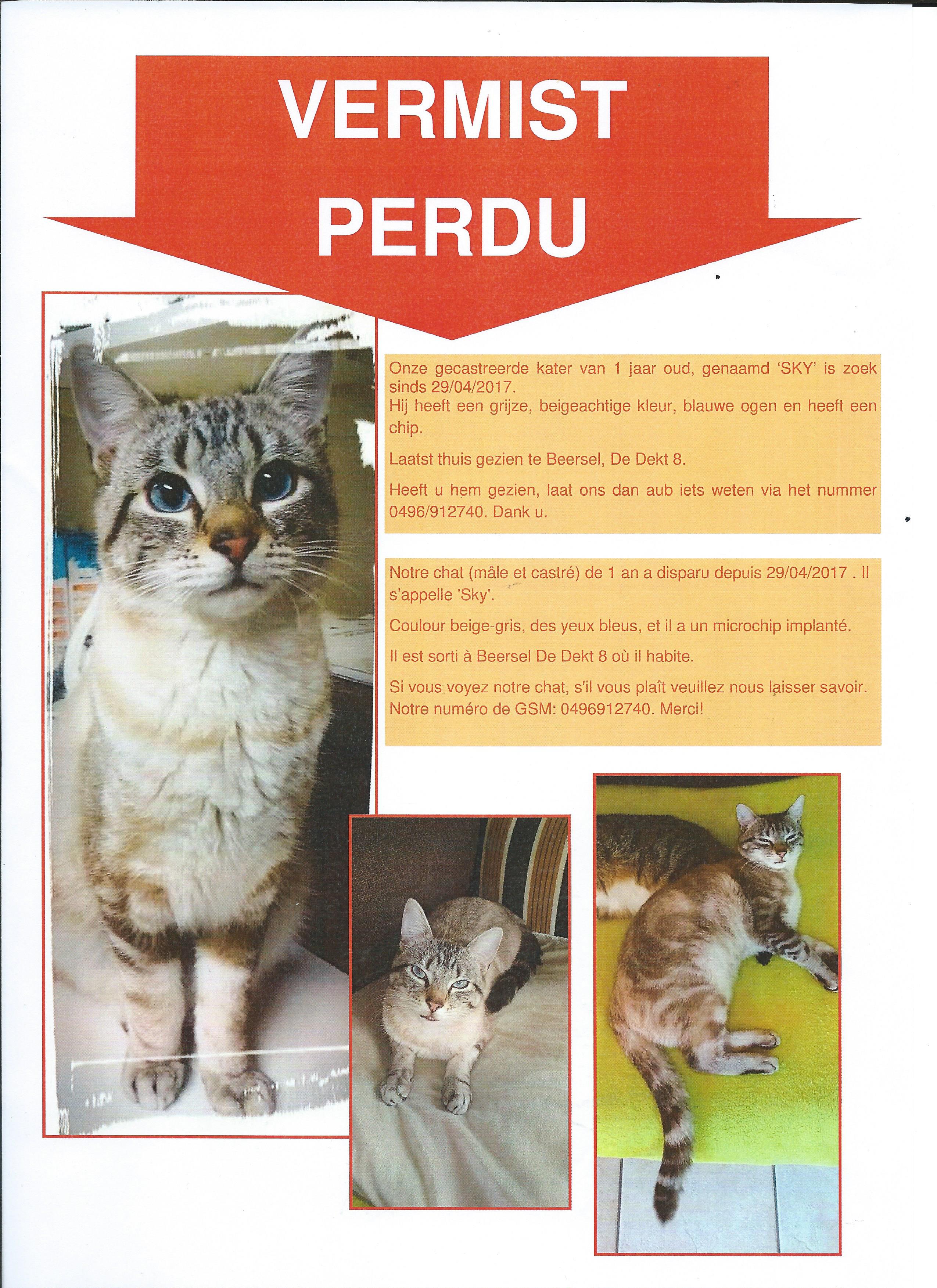 14/04/2017
FOUND – European neutered male cat, young adult, not identified by an Id chip, wearing an anti-flea necklace. He settled down by a family for 2 weeks near Solheidestraad in Dworp.
29/03/2017
Louna, female cat of 7 month is missing sinds saturday 25th of March in the neighborhoud of Vroenenbosstraat 102 , Dworp.
She is white and grey tigered with blue eyes.
If you see her, please contact us at 02/380.24.92 or by e-mail via info@vetcarecenter.be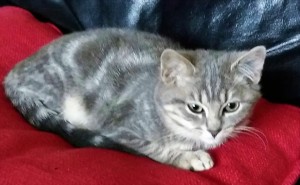 15/03/2017
On nous a apporté ce matin un chat renversé sur la chaussée pas très loin du cabinet, malheureusement décédé.
Il s'agit d'un chat européen, mâle non castré, tigré roux, non identifié par une puce. Il a les bout des pattes antérieures et postérieurs droites blanches, le bas et côté du cou blanc et  l'oreille droite légèrement fendue sur le bout.
06/03/2017
Perdu depuis le 15 février. Dans le quartier de Kamerijkbos et Prins Boudewijnlaan.
KITO, chat gris tigré
Il porte un collier. Kito ne quitte normalement jamais son propre jardin.
Pourriez-vous vérifier vos abris de jardin et autres endroits où il aurait pu se réfugier?
Kito louche et a un œil aveugle, il a besoin de médicaments.
Si vous voyez Kito, faites le nous savoir au 02/380.24.92 ou par mail via info@vetcarecenter.be